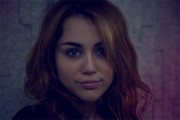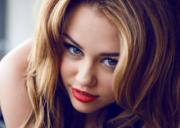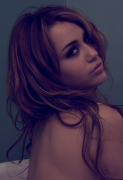 3 new out-takes from Vijat Mohindra, who has been photographing Miley on tour recently.

From Celebuzz:

When you're as big a star as Miley Cyrus, having a renowned celebrity photographer follow your ever move during a South American tour is one of those luxuries you better take advantage of, and Miley did just that judging by the gorgeous photos taken by Vijat Mohindra.
In the photos that were taken in Colombia, Brazil and elsewhere during Miley's Gypsy Heart tour, Cyrus goes from glam to casual — all while looking absolutely gorgeous in the different settings and light. Mohindra tells Celebuzz that working with Miley was an absolute pleasure, saying: "I'm so lucky to work with an artist who has an eye for photography as well, and LOVES being on both sides of the camera as much as I do."
In one photo from Colombia, Vijat did an impromptu shoot at the airport, but you'd never tell it wasn't a closed set for a magazine shoot. In another, Miley is seen underwater with her face popping out of a pool.